Shipping Info
Free Shipping – Australia Only *
Orders equal to or over $250.00 AUD are eligible for free shipping to metropolitan areas throughout Australia only.
Free shipping is not eligible for:
Heavy items: Over 5kgs
Bulky Items: Where volumetric weight is over 5kgs
Dangerous Goods
For all orders below $250.00 AUD, freight/shipping costs can be calculated using the shipping calculator located on the Order Checkout page. Shipping costs are calculated using the combined weight and size of the items ordered.
Products under $250 or 5kg purchased alongside heavy items are also eligible for free shipping. Additional heavy or bulky items will incur further costs.
Despatch
Once your order has been packaged and sent from our warehouse, we will notify you via email. This email will contain a summary of your order and the relevant tracking number/s associated.
We aim to ship all orders within a maximum of 1-4 business days. This time frame can vary depending on stock availability and the nature of the order.
Split Deliveries
We are committed to ensuring that your order is received as quickly as possible. For this reason, we will occasionally send individual items within your order separately, when we feel that it may reach you faster. This also means that your order may be fulfilled in multiple deliveries.
If you would like your order to arrive in one single delivery (expect longer delivery times), please email our customer support team immediately after your order has been finalised and detail your request along with your order information.
All split delivery orders will receive an order summary email containing the tracking numbers for all individual items. Occasionally multiple carriers are used.
Drop Shipping
Occasionally, items may be drop shipped to your specified location direct from one of our suppliers. When possible, we will give you a heads up if this occurs.

Delivery
Click and Collect
Click & Collect (In-Store Pickup) is available at the Workshop360 Warehouse for most orders. Please get in touch with our customer support team PRIOR to checking out if you would like to arrange a pickup.
Our warehouse is located at 1/18 Gravel Pit Road, DARRA, QLD 4076.
Once your order has been finalised you will be notified via email when it becomes available for collection. Orders may take between 2-7 business days to be available for collection from the warehouse.
Items can be picked up from our warehouse from Monday – Friday, between 9am to 4pm only.
When retrieving the order, please ensure you have a copy of the invoice from the order (both physical and digital versions are accepted) and photo identification.
If you are unable to retrieve the order, you are able to appoint a representative to do so in your absence. Please email a copy of your invoice and the details of your representative prior to retrieving your item/s/.
Representatives will be required to present a copy of the click and collect email (physical or digital) and photo identification before they will be permitted to collect the item.
Freight Providers & Costs
If our freight costs are substantially higher than originally quoted, we will make sure to contact you the next business day to discuss additional delivery charges that may be prevalent.
Our shipping providers throughout Australia include: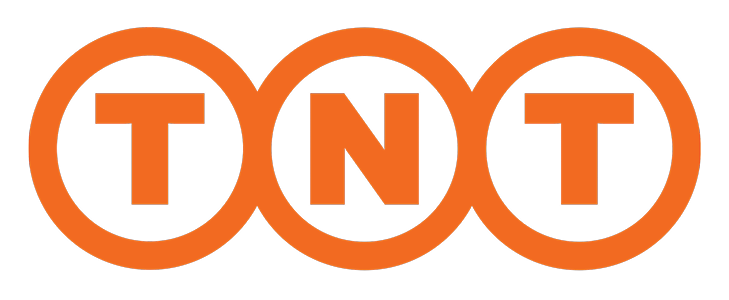 We can organise for most of our products to be delivered worldwide. Our international shipping provider is TNT. The cost of shipping our products to a destination outside of Australia is entirely dependent on the size (weight and dimensions) and the destination. You can calculate the cost of shipping to your destination using the shipping calculator found on the Order Checkout page.
Customers are required to pay all custom duties or additional taxes that may be involved with shipping an item to your destination.

Tracking Information
Tracking information for each order will be provided once the order has been dispatched.
If your order involves multiple freight providers, we will collate the tracking numbers from your order and email them to you as one order.

Heavy & Bulk Item Delivery
For items that are over 20kgs, delivery assistance can be organised to ensure that there is adequate help to unload items safely.
Please specify this in the delivery instructions or notes field when checking out. Any additional charges will be notified within 24 hours of placing your order.
Workshop360 is not liable for additional shipping costs due to the inability to unload heavy or bulky items.

Additional Shipping Fees
Some products may incur additional shipping fees to cover costs for non-standard delivery.
Additional fees may be incurred if the consignment (shipment) is:
delivered to a residential and/or rural area and has a chargeable weight over 30kgs
required to be redelivered (i.e. if the original delivery was missed or the correct equipment was not available to unload the item)
deemed oversized (i.e. where any one item or packaging dimension exceeds 1.49m)
If you are unsure whether your item falls into this category, simply contact us using our chat box or call us at 1300 378 900